Greetings Friends of KML,
KML PHASE 1 Reopening:
We are happy to announce that the Keys Marine Lab reopened July 10 under our Phase 1 Plan! We would like to take this opportunity to welcome small research groups back to KML as well as highlight the ongoing protective and preventive measures we have put into place to ensure your research groups' safety and success at KML.
What does Phase 1 mean for your research?
Phase 1 allows KML to host small research groups of five (5) people or less conducting essential, time sensitive activities. While graduate students can be included in these groups, no education-oriented courses will be permitted during Phase One. Transitioning to the next phases of operations will be directed by our FIO ICAC and dependent on changing state and local conditions.
What are we doing to ensure your safety while at KML?
KML staff have been briefed and the KML facilities have undergone inspection by the FIO Infection Control Advisory Committee, headed by infectious disease medical professionals at USF the protocols and procedures in the attached document have been approved for the KML Phased Re-opening Plan.
Below is a break down of cleaning and safety procedures additional information can be found on our COVID Information Page.
KML General health and safety measures: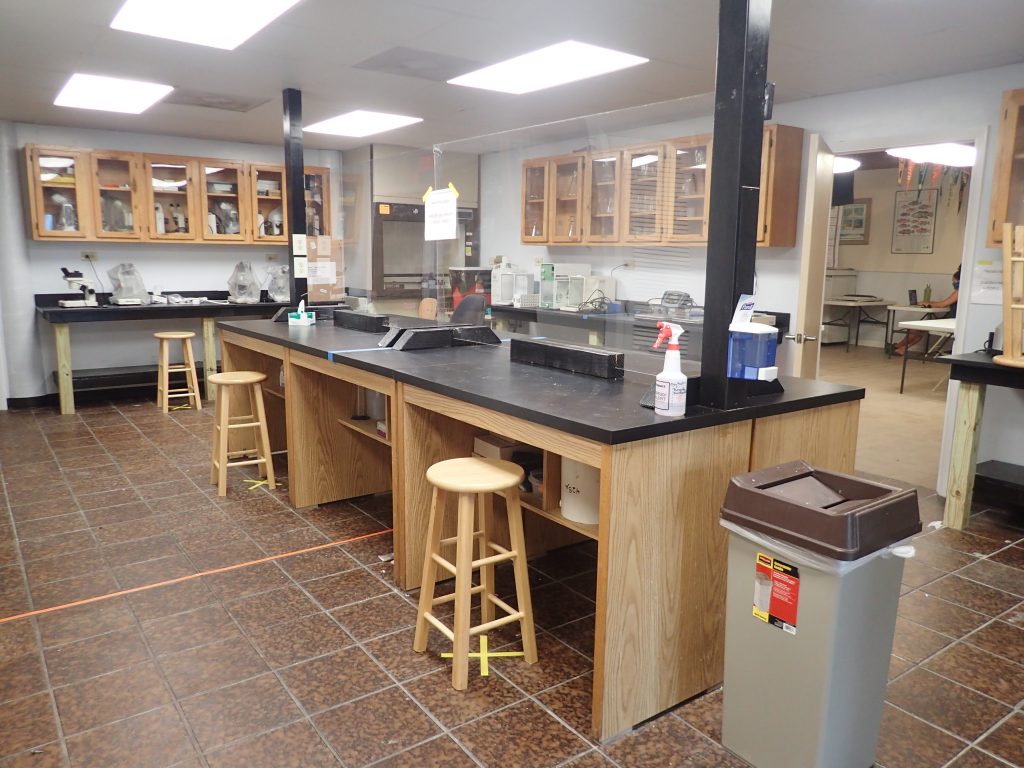 All members of the group must be viral RT-PCR tested seven (7) days prior to arrival and provide proof of negative results before access to KML. The Health Status Survey must be completed and submitted 24-hours prior to arrival.
Masks or proper facial coverings will be required by all persons while on the grounds of KML when indoors or when outdoors and
proper social distancing (six feet) cannot be maintained (on vessels, working at SW tables, etc.
There will be only one group scheduled per common cooking and living space within the dorms. Dorm capacities will be restricted.
Plexiglas dividers have been installed in common use areas such as the main Dry Lab to assist with workspace protections. Markings on floors and working spaces or common use areas will help to ensure proper social distancing.
Daily Health Checks: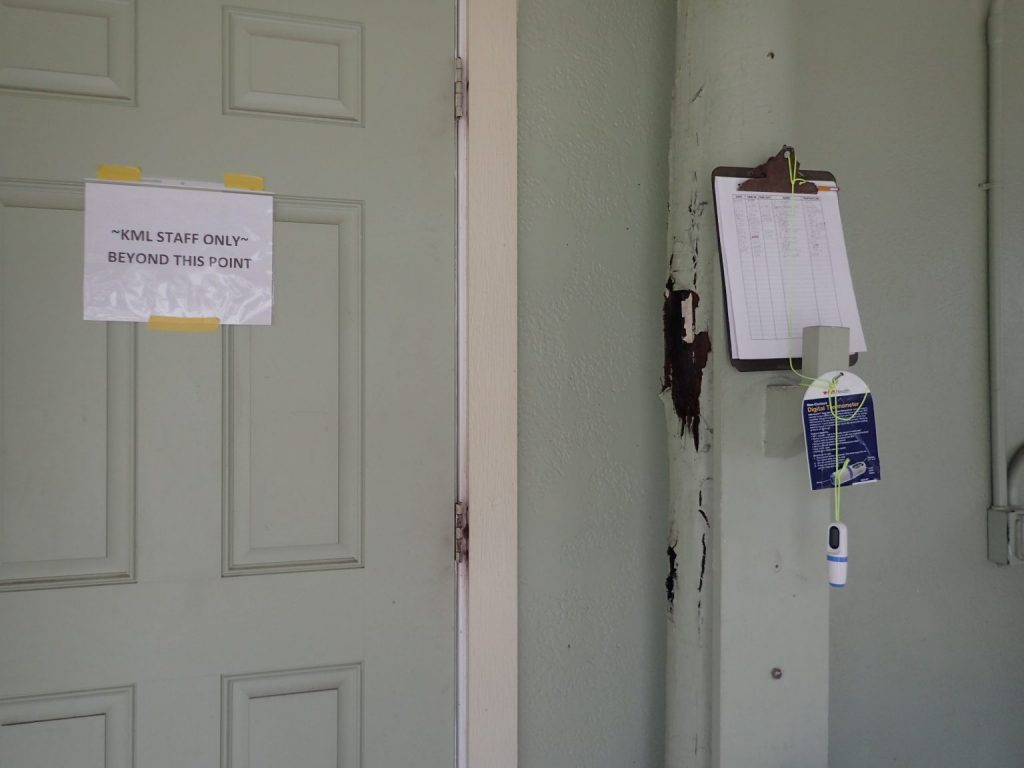 All visitors at KML and KML staff will undergo twice daily temperature checks and health screenings to ensure the safety of all KML users and staff. Checks will be performed morning and afternoon by KML Staff outside the science office.
Daily Disinfection Protocols:
KML staff disinfect all common use areas (dry labs, classroom, walkthrough lab) twice daily.
All high touch common surfaces (doorknobs, handles, handrails) are disinfected more frequently.
Disinfection and hand sanitizing stations have been set up throughout the facility. Enhanced access to cleaning and disinfecting supplies are readily available in all common areas.
Cleaning (Between Groups):
All Dorms and living areas will be cleaned and disinfected thoroughly after each group departs. Dorms will remain empty between each group to allow time for proper sanitizing.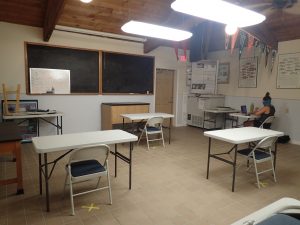 With these precautions in place, KML staff is dedicated to ensuring that KML remains a safe place to conduct your research during this pandemic. We suggest that you familiarize yourself with FIO's Operations at KML 'Phased Reopening Plan' and FAQs prior to booking and arrival. These documents can be found on our website here. If you have further questions, please feel free to contact KML staff.
We hope to be able to safely and effectively facilitate your research project soon.
Best wishes,
KML Staff