In early January, researchers from Florida Gulf Coast University (FGCU) and Sanibel Captiva Conservation Foundation (SCCF) embarked on a five-day voyage aboard the R/V W.T. Hogarth, thanks to sponsored ship time courtesy of the Florida Institute of Oceanography (FIO). It was the second collaborative response cruise set out to survey the impacts of Hurricane Ian along the Southwest Florida coastline since the hurricane made landfall last September.
Researchers were concerned about the potential development of a red tide bloom as a result of the floodwaters of Hurricane Ian because hurricanes are suspected of playing a role in stimulating blooms due to the heavy rainfall and flooding that can bring in an excess of nutrients, which causes blooms to thrive. The science team set out on the R/V Hogarth in October 2022 to observe, study, and sample the ecosystem during the initial Hurricane Ian Response Cruise.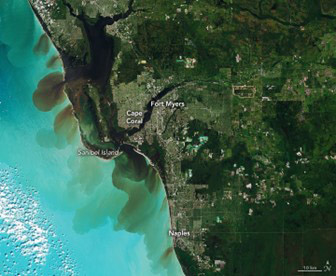 Unfortunately, by the end of the first cruise, red tide blooms were discovered. Luckily, scientists from FGCU and SCCF had collected prior long-term data in the area that could be used to evaluate any impacts the storm could have had on local ecosystems and water quality.
"We are investigating a pattern over the past 20 years in which long and intense red tide blooms can occur after a major hurricane," said Dr. Eric Milbrandt, Director of SCCF. "It happened after Hurricane Charley in 2004 and again after Hurricane Irma in 2017."
Hoping to provide a clear picture of the effects of the hurricane and the observed blooms, researchers tracked blooms using satellite imagery, focused on water quality and the ocean floor, and analyzed nutrients collected during the second response cruise. A number of sites were sampled, going as far as 80 miles offshore into the Gulf of Mexico. As in the first response cruise, each researcher aboard the vessel had a different focus.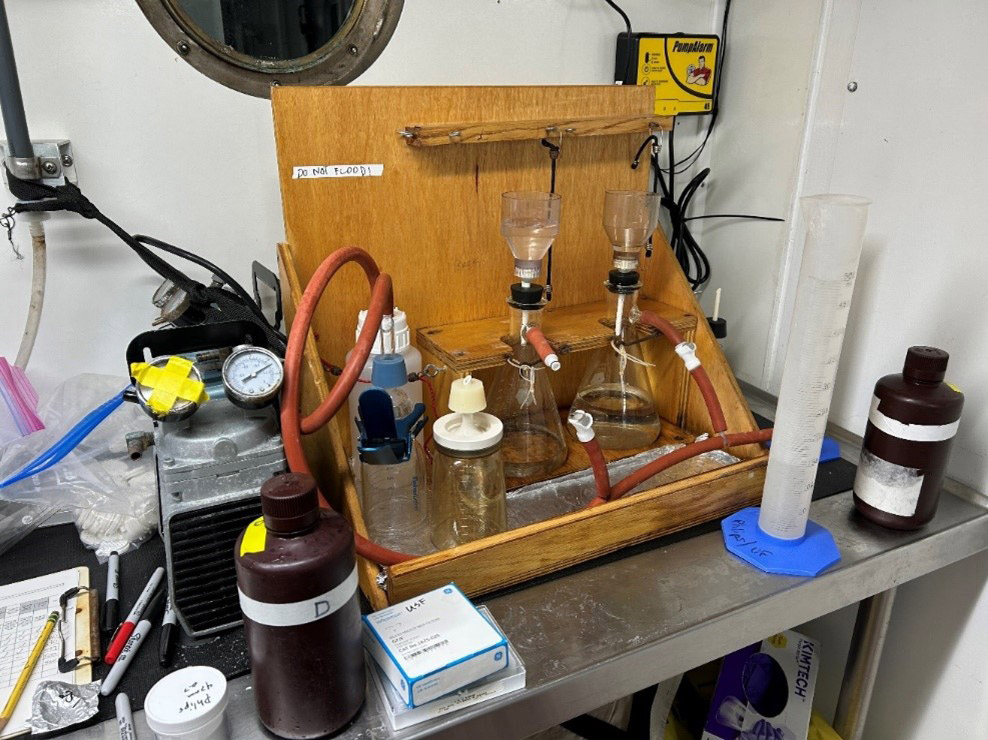 In the aftermath of Hurricane Ian, the underwater world appeared to have been severely affected. During the first cruise, researchers found that artificial reefs located 30 miles offshore had been heavily impacted. They explained that a great portion of the seafloor appeared to be covered by a thick layer of mud which had caused hard corals to be wiped away. They also indicated that many recreational fish species were back in the area and abundant after the storm, but that the systems that supported those fish had been heavily impacted.